Participate in the first edition of the EU Open Data Days from 23-25 November 2021.
This unique online event will serve as a knowledge hub, bringing the benefits of open data to the EU public sector, and through it to people and businesses. Get inspired and discover the latest trends and most innovative solutions!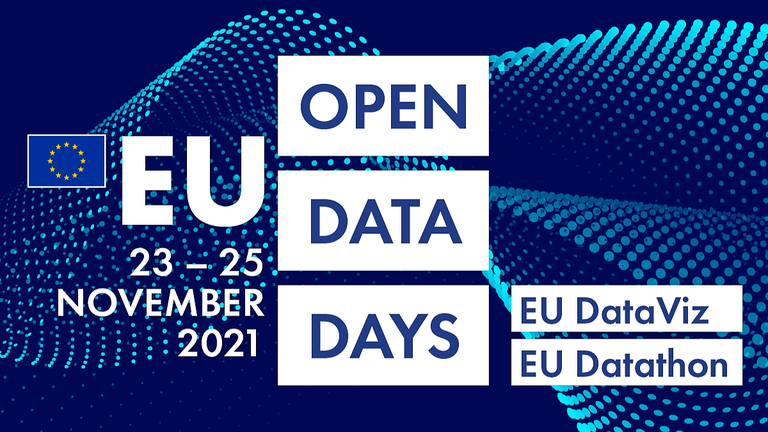 The EU Open Data Days will start with EU DataViz, a conference on open data and data visualisation. EU DataViz 2021 addresses the needs of the EU's public sector engaged in open data and data visualisation. It provides a platform to explore the latest trends in open data and data visualisation – a crucial tool to explore and explain complex information in a meaningful way. It will close with the finale of EU Datathon, the annual open data competition.
The call for contributions is now open. If you'd like to speak at EU DataViz or compete in EU Datathon, send your submission before 21 May!
More information: https://op.europa.eu/euopendatadays/