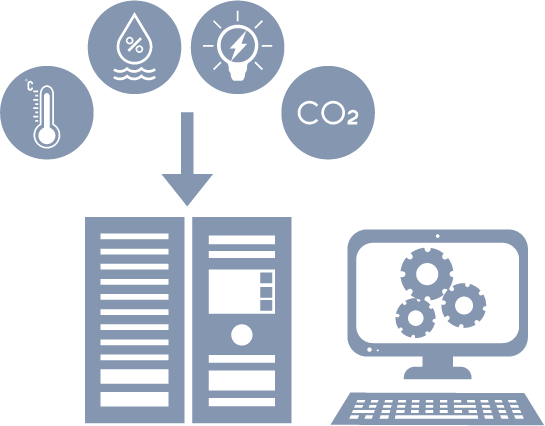 Data collection (acquisition and treatment)
The course Data collection is dedicated to understanding the importance of systematic, timely and periodic gathering of energy data. Data collection and management is crucial for identifying trends, defining and monitoring strategies and prioritizing energy efficiency improvements.
As collection of reliable and complete energy data often shows to be a difficult task, this course will help participants to learn how to establish an effective energy management system for public sector, as well as how to identify sources and facilitate access to territorial aggregated, and non-identifying energy data.
More specifically, throughout this course participants will be able to better asses their needs for establishing Energy Management Information System that would serve their needs and capacities, learn tools for successful data mining and accessing robust energy data, learn methodologies to make quality energy estimations, learn how to establish a win-win collaborative agreements with data providers that would assure timely access to energy data and last but not least, learn to elaborate BEI, which is of critical importance for evaluating the impact of climate action.
To discover more about this course's content and mentor, please read the handbook below.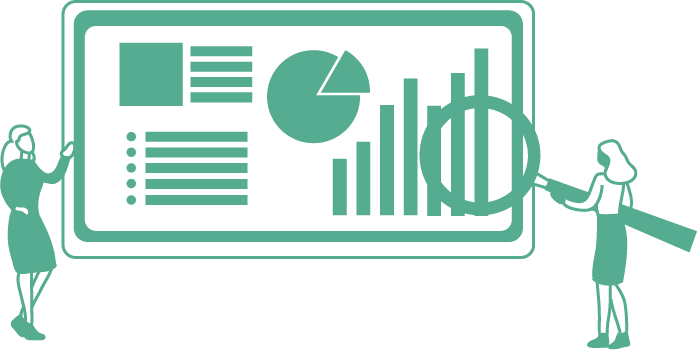 Data monitoring and validation
The Local Authorities are facing significant barriers when it comes to implement actions included in the SECAPs: Limited competences, Limited financial resources, Difficulties to access European funds, Limited capacity (technical knowledge).
The peer-to-peer learning program on "Monitoring, revision and verification of data" will give emphasis to enhance the capacity of local authorities to implement sustainable projects through the:
Development of internal administrative structures for the successful implementation and monitoring of sustainable energy action plans (roles, support, prioritization, budgeting, and tools)
Process to verify energy data
Data quality improvement
Development of business plans, feasibility, and environmental analysis for sustainable energy projects.
To discover more about this course's content and mentors, please read the handbook below.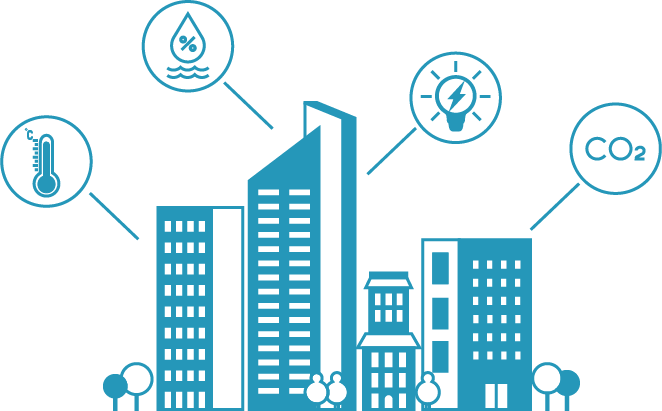 Indicators for adaptation to climate change
The module dedicated to adaptation aims to clarify the concept, provide keys to understanding this discipline and shed light on the methodologies, systems and tools to support public actors. The aim of the exercise is to guide participants in building their own roadmap to ensure that adaptation to climate change is fully integrated into energy-climate action plans. To this end, the adaptation module will be organised in three sessions:
Session 1: Setting the basics: climate change adaptation and assessment
Session 2: Establishing the diagnosis: methods and data
Session 3: Drawing up a strategy and action plan: methods and roles of indicators
Each of the 3-hour sessions will, in turn, be divided into two highlights to optimise the pace of the training. In addition to the contribution of knowledge, particular attention will be paid to interacting with the participants, taking advantage of feedback from actors involved in this field and ensuring a group dynamic. The territorial examples and tools mentioned in this document are illustrative and do not reflect the completeness of the initiatives.
To discover more about this course's content and mentors, please read the handbook below.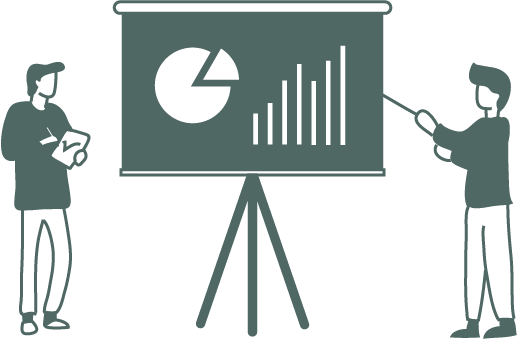 Data display, dissemination, and validation by local authorities
This course on data display, dissemination and validation by local authorities will educate and provide a sound knowledge base and understanding of the principles and best practices of data communication and presentation. Throughout the course, the participant will learn how to best identify their target audience and the key considerations to make in order to communicate a message, through the use of data, most effectively. Alongside this, the key modes of data communication will be identified with a detailed breakdown of how these modes can be replicated for any respective geographic area and audience.
More specifically, this course will cover how to identify the key factors that determine how to disseminate data (regulations, targets, usage, etc.), how to identify the key recipients and stakeholders, identifying their needs and expectations, collecting data and getting it into the required format, some methods and tools to represent and illustrate data patterns and messages in data (graphs, Sankey diagrams, maps etc.) and finally how to efficiently disseminate this data and the subsequent messages (technical reports, newsletters, online tools, etc.)
Here in Auvergne Rhône-Alpes, within the association, our purpose is to serve the territories as a reliable and impartial source of information relating to the performance of the region on climate and energy-related topics.
To discover more about this course's content and mentors, please read the handbook below.