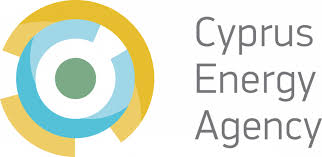 Role(s)
Mentor, Partner
Team
Address
10-12 Lefkonos Str, 1011 Lefkosia, Cyprus
Contacts
Website : https://www.cea.org.cy/en/

The Cyprus Energy Agency is a non-profit public organization, established to promote renewables, energy saving, rational use of energy and sustainable transport. The establishment and operation of the Cyprus Energy Agency is supported by the European Commission through the Intelligent Energy-Europe programme and the Union of Cyprus Communities.
In the Management Board 6 key groups are represented including local authorities, consumer's associations, environmental foundations, professional associations, energy experts from academic and research sector.
Mission and Activities
The main objectives of the Agency are to contribute in the achievement of the sustainable development, taking into consideration the Lisbon Strategy and the European Strategy for Sustainable Development and the energy policy of the European Union, which aims the security of energy supply, competitiveness, sustainability, tackle climate change, promotion of renewables, energy savings and efficiency and sustainable transport.
The Cyprus Energy Agency aims to:
information and public awareness,
provide professional training and education
promote local/european/international collaborations
contribute to research and development,
protection of environment ,
take into consideration social and economic development at local level,
cooperate with local authorities for SEAPs development and implementation in the framework of "Covenant of Mayors" and "Pact of Islands".
The role of the Cyprus Energy Agency is not to replace existing bodies but will supervise and will federate local actors around a common strategy. CEA will be considered as a project facilitator and a networking tool. At the end of the first three (3) years period of action, CEA is supposed to be recognized and identified as a valuable interlocutor necessary partner in the fields of RES, energy efficiency and sustainable transport.