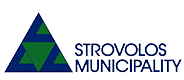 Role(s)
Mentee
Address
100 Strovolos Avenue, Nicosia 2040, Cyprus
Contacts
Email : municipality@strovolos.org.cy Website : https://www.strovolos.org.cy/

Observatories :
The Municipality of Strovolos was established in 1986 and is the second-largest Municipality in Cyprus after Limassol, with a population of over 70.000 inhabitants.
The municipality creates growth conditions for the society, the Urban Environment, the Public Health and Culture, through continuous investment in its human resources, the utilization of the know-how, the technology, the citizen active participation and the strengthening of volunteerism.
The Mayor of Strovolos has signed in 2009 the Covenant of Mayors which was prepared by the European Commission for a reduction in CO2 emissions through enhanced energy efficiency and cleaner energy production and use. In this frame, the Municipality has conducted a Sustainable Energy Action Plan in which it established concrete actions to be implemented until 2020.
In the domain of Save Energy, the Municipality of Strovolos has participated in a number of programmes/projects such as:
ISLE PACT-Pact of Islands
MEDEEA ‐ Establishing the European Energy Award (eea®) in the Mediterranean Countries
Serpente- Surpassing Energy Targets through Efficient Public Buildings