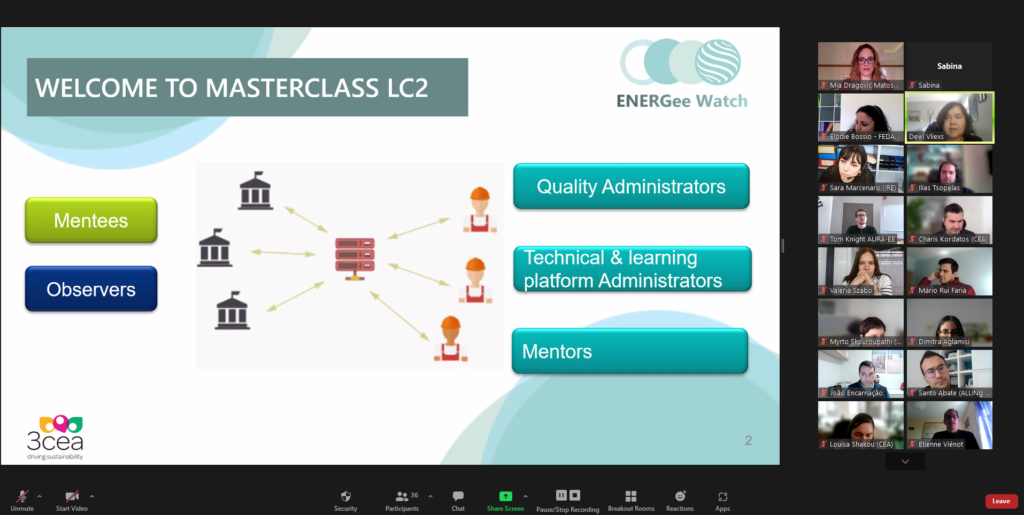 The second cycle of the ENERGee Watch Peer-to-Peer training courses started online on April 4th. Gathering mentees from around Europe, the ENERGee Watch Masterclass allowed the introduction of the mentors, courses, and set the expectations.
The mentees have the chance to choose the learning path they want to take this summer, when they will have a two-days physical meeting with their mentor:
Course 1: Data collection (acquisition and treatment) – Mentored by Boštjan Krajnc, Energy Agency of Savinjska, Šaleska and Koroška Region, Slovenia
Course 2: Monitoring, reporting, verification: follow up on the implementation of actions – Mentored by Savvas Vlachos, Myrto Skouroupathi, Charis Kordatos, Cyprus Energy Agency
Course 3: Indicators and strategies on adaptation to climate change – Mentored by Sandra Garrigou, Marie-Laure Falque-MAsset, Ile de France Regional Energy and Climate Agency, France
Course 4: Data display, dissemination, and validation by local authorities – Mentored by Thomas Knight, Auvergne Rhône Alpes Energie Environnement, France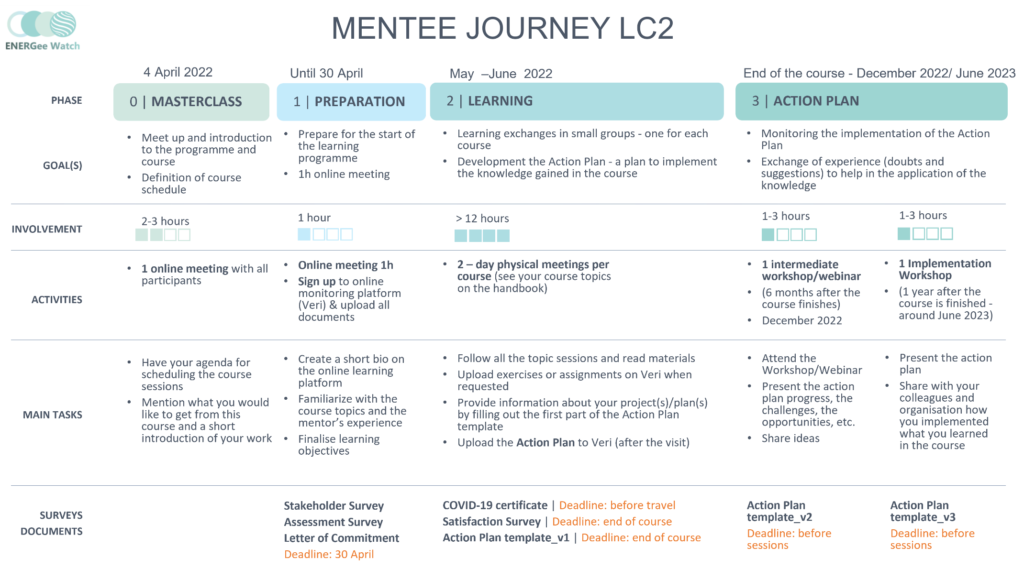 Curious to also be part of this journey? Express your interest through this form!