The ENERGee Watch team, in a breakthrough initiative this May as part of the replication phase of the project, organized a series of four crash-courses on the topic of energy and climate data. Designed to cater to local and regional authorities, as well as energy agencies and other interested parties, these free-of-charge webinars attracted over 100 participants from and outside of Europe, exceeding expectations.
Spanning three hours each and hosted every week throughout May, the courses were delivered by experts from European energy agencies. Engaging and interactive, the sessions were well-received, with a number of participants attending all four webinars. In a time where quality education on energy and climate data is vital, these courses provided crucial insights and hands-on practice. Here's a summary of what each course offered:
Course 1: Data Collection, by the Energy Agency of Savinjska, Šaleška and Koroška region (KSSENA)
The importance of systematic and timely energy data collection cannot be overstated. This course, developed by the Slovenian agency, focused on helping participants establish an effective energy management system. From baseline emission inventory to analyzing and evaluating gathered data, including transport-related emissions, this course covered the essentials.
Course 2: Data Monitoring, Reporting, Verification, by the Cyprus Energy Agency (CEA)
Developed by CEA, this course tackled the challenges that local authorities face in implementing sustainable energy action plans. With an emphasis on enhancing the capacity for successful project monitoring, the course offered insights into the development of internal administrative structures, data quality improvement, and sustainable business models.
Course 3: Indicators and Strategies on Adaptation to Climate Change, by AREC IDF
Climate change adaptation is at the forefront of global discussions. This module provided keys to understanding this discipline, focusing on setting the basics, establishing diagnosis methods, and drawing up a strategy and action plan, complete with illustrative territorial examples.
Course 4: Data Display, Dissemination, and Validation, by the Auvergne-Rhône-Alpes Energy Environment Agency (AURA-EE)
Effective communication of data is a skill that transcends sectors. This course from the French agency provided comprehensive training on data presentation and communication, guiding participants on identifying target audiences, data manipulation, implementing data display tools, and different modes of data dissemination.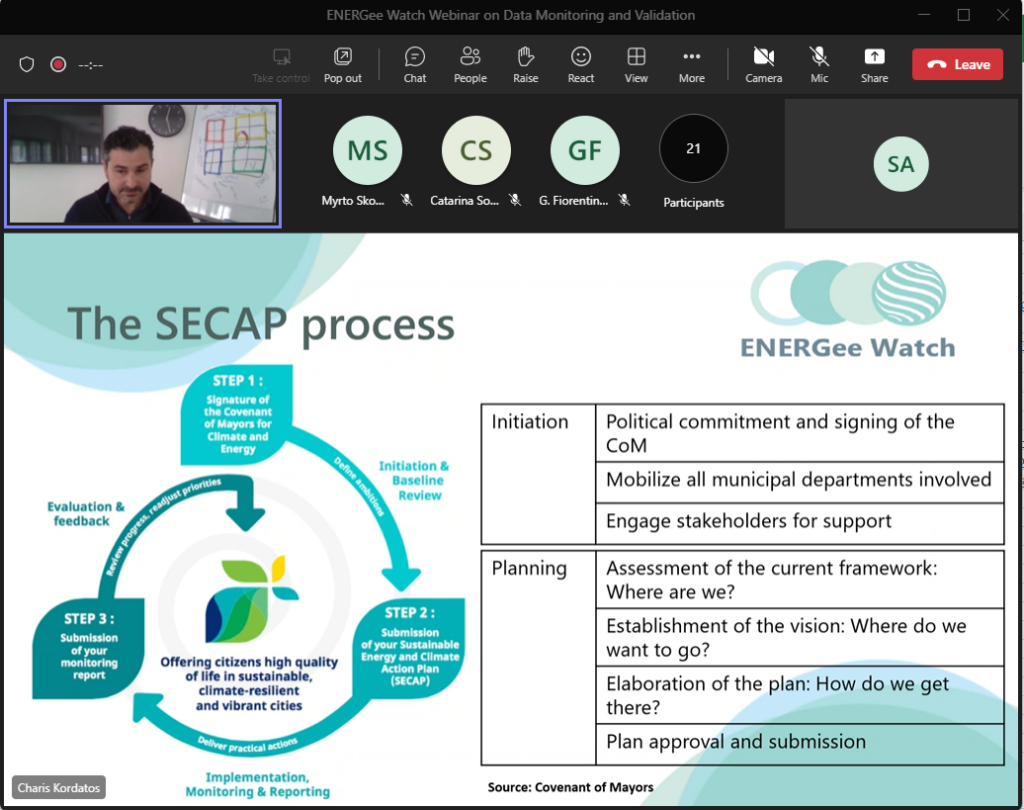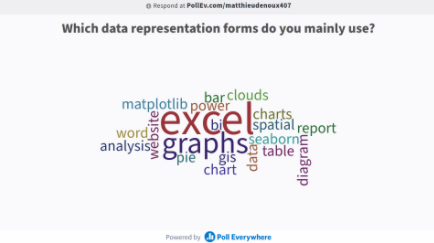 The impact of these crash-courses extends beyond just the live webinars. The recordings will soon be made available on the ENERGee Watch website, ensuring that the valuable lessons continue to benefit an even wider audience even after the official end of the EU-funded project.
In conclusion, the ENERGee Watch learning programme in 2020-2022, supported by the replication crash-courses this May, have successfully bridged a critical gap in energy and climate education. The smoothly run sessions, diverse content, and enthusiastic participation demonstrate a growing global commitment to sustainable energy practices and climate change adaptation. By providing these essential resources and training, ENERGee Watch continues to empower stakeholders at all levels, contributing to a more informed and proactive approach to our planet's most pressing challenges.